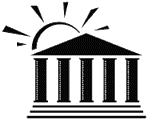 VIRGINIA FREEDOM OF INFORMATION ADVISORY COUNCIL
Tuesday, August 15, 2000
2:00 p.m. House Room D
General Assembly Building SUGGESTED AGENDA
Call to Order.
Introduction of members and staff.
Election of chairman and vice-chairman .
Organizational Issues:
Statutory duties of FOIA Council
Meetings of FOIA Council
Creation of executive committee
Role of staff:
Delegation of authority for daily operations
Issuance of written and oral advisory opinions
Training ("FOIA Roadshow")
Website development
Publications development
Record keeping
"Of note" as continuing agenda item to identify issues/trends that the Council may wish to consider.
Set Future Meeting Dates.
Other Business.
Adjournment.
********************************
Council Members
| | |
| --- | --- |
| The Honorable Clifton A. Woodrum | The Honorable R. Edward Houck |
| David E. Anderson | John Stewart Bryan, III |
| Frank S. Ferguson | John B. Edwards |
| David Hallock | W. Wat Hopkins |
| E. M. Miller, Jr. | Martika A. Parson |
| Roger C. Wiley | The Honorable Nolan T. Yelich |

Staff
Maria J.K. Everett, Executive Director
Michelle M. Montgomery, Operations Staff Assistant
To assist us in providing Internet dissemination of materials, joint subcommittee presenters are requested to submit written comments and handouts in electronic format by (i) email to staff prior to meetings or (ii) diskette furnished to staff at meetings. Presenters are also requested to bring 20 copies of their remarks or handouts to meetings. These copies will be provided to joint subcommittee members and the public.
© 2005 | FOIA COUNCIL HOME | DLS HOME | GENERAL ASSEMBLY HOME